Staff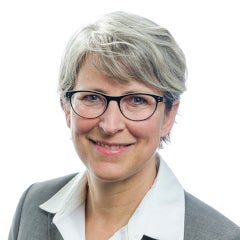 Susan Buchanan, MD, MPH '03, is the director of the Great Lakes Center for Children's and Reproductive Environmental Health and a clinical associate professor of environmental and occupational health sciences at the UIC School of Public Health.  Buchanan is an expert in health problems related to toxic substances and other environmental hazards in the workplace or community. Her research interests include the health of minority, low-income, and immigrant workers; of children; and reproductive environmental health. She has published studies on the impact of fish consumption and mercury exposure in the Asian communities in Chicago; the use of protective gear among Latino day-laborers; and lead exposure among Chicago's children.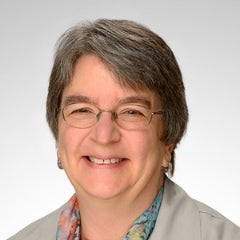 Helen Binns, MD, MPH '96, is a professor of pediatrics and preventive medicine at the Feinberg School of Medicine at Northwestern University. She directs the lead evaluation and wellness and weight management programs at Ann & Robert H. Lurie Children's Hospital of Chicago.  She also directs the Center on Obesity Prevention and Management at the hospital.  She is past chairperson of the American Academy of Pediatrics Council on Environmental Health. She has served as medical advisor to the State of Illinois Lead Program.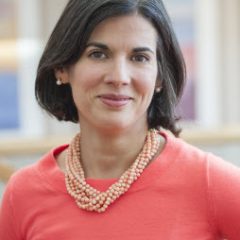 Marie A. Cabiya, MD, is a practicing obstetrician gynecologist with Advocate Aurora Health with an interest in environmental health issues. She participated in successful efforts to discontinue the use of triclosan from her health system's hand soaps. Cabiya believes in the vital role of health care providers as educators on environmental exposures and the health effects of climate change both in the exam room and within their communities.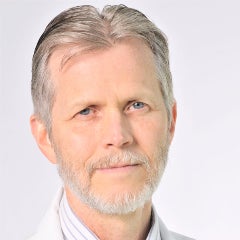 Gary Loy, MD, MPH '05, is a visiting clinical professor at the University of Illinois Urbana-Champaign and a clinical associate or obstetrics and gynecology at the University of Chicago.  As a maternal-fetal medicine subspecialist, Dr. Loy's interests are in environmental exposures that affect fetal development and maternal health with a focus on particulate air pollution and climate change.  He also develops medical school curricula to raise awareness of disparities in the environmental impacts on reproductive health.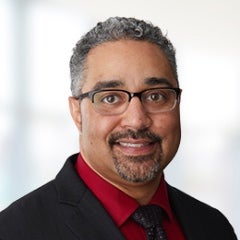 Zeke McKinney, MD, MPH, is a practicing physician, health informatics consultant and chief medical editor of Minnesota Medicine.  His clinical research interests are in preventing work-related illness and injury, improving data-driven decision-making in clinical contexts, environmental toxicology, public safety medicine, managing complex impairment/disability and increasing the health literacy of patients and communities.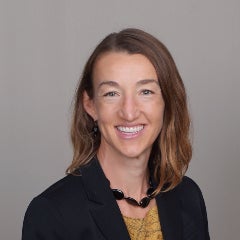 Emily Moody, MD, MHS, is a pediatrics physician with University of Minnesota Health.  Previously, she served as a pediatric environmental health research fellow in the department of environmental medicine and public health at Mount Sinai Health System in New York City.  Her research has focused on how exposure to toxic metals affects growth patterns in children across the globe.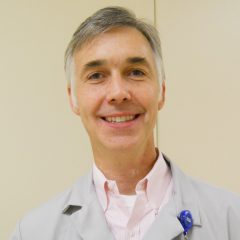 Mark Mycyk, MD, is the chair of research in the department of emergency medicine at Cook County Health.  He also serves as the editor-in-chief of the Journal of Medical Toxicology.  Mark completed his residency in emergency medicine at Boston City Hospital/Boston Medical Center and a fellowship in medical toxicology at Cook County Hospital and the Toxikon Consortium.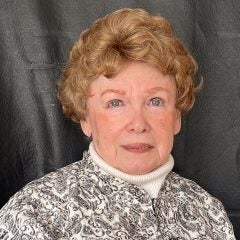 Ann Naughton, RN, is trained in occupational and environmental health nursing. Since its inception in 1999, she has been involved in Region V PEHSU in differing capacities, beginning with business management and staff supervision.  In 2017, she transitioned to serving as the pediatric nurse coordinator.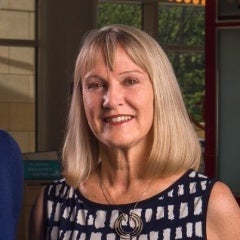 Elizabeth Neary, MD, MS, is a clinical adjunct assistant professor of pediatrics at the University of Wisconsin School of Medicine and Public Health.  She is a member of the Council on Environmental Health of the American Academy of Pediatrics and the Wisconsin Environmental Health Network.  She is passionate about environmental exposures during childhood, with a particular interest in lead and endocrine disruptors. In 2017, Neary presented to state legislators in support of a bill to replace lead service lines. The bill passed in 2018. She was recognized as an "Everyday Hero" by the Environmental Defense Fund in recognition of this work.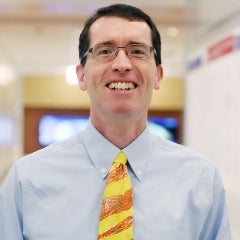 Nick Newman, DO, MS, is the medical director of the Pediatric Environmental Health and Lead Clinic at Cincinnati Children's Hospital and an assistant professor of pediatrics at the University of Cincinnati.  As a pediatric environmental health doctor, he help families identify and reduce triggers and allergens that affect their child's health.  His research focuses on how common environmental exposures, like air pollution and lead exposure, influence neurodevelopment and behavior in children.  He also works to improve asthma treatment by understanding environmental triggers and by developing interventions to reduce them.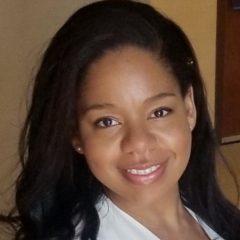 Debyante Porter, PEHSU Region 5 coordinator, is an MPH in Environmental and Occupational Health Sciences student at the UIC School of Public Health. She received her B.S in Agricultural Science, Technical Systems Management from the University  of Illinois at Urbana-Champaign. She is an advocate for health equity and environmental sustainability.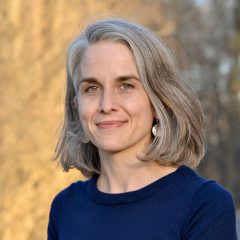 Dr. Jennifer McDonald is a consulting physician with the Division of Environmental Health at the Michigan Department of Health and Human Services. Originally from Wisconsin, Dr. McDonald graduated with honors from the University of Chicago with a bachelor's degree in psychology and received her medical degree from the University of Michigan Medical School. Her combined interests in population health, disease prevention and epidemiology led Dr. McDonald to complete the Preventive Medicine Residency and a Master of Public Health in epidemiology at the University of Michigan School of Public Health followed by the Pediatrics Residency Program at the University of Michigan. She is board certified in Preventive Medicine and Pediatrics.  Following residency, Dr. McDonald become a clinical instructor of general pediatrics at Michigan Medicine and was active in resident education prior to transitioning to her current position in public health. Dr. McDonald has particular interests in identifying and eliminating childhood lead exposure and in health care provider outreach and education about environmental health issues.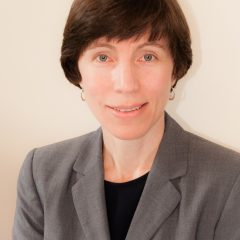 Dr. Indra Frank practiced pathology until 2004 when she shifted her career to environmental health. She
earned a master's degree in public health from Indiana University and has since worked in
environmental health programs, education, and policy.  She currently serves as the Environmental
Health and Water Policy Director for the Hoosier Environmental Council.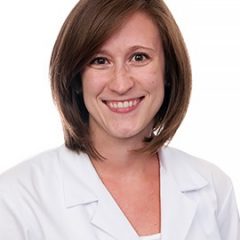 Dr. Stacy Laurent is board-certified in pediatrics and specializes in health care of children of all ages, from newborn to 18 years old. Her clinical interests are primary care and treatment of acute illness and injury. Dr. Laurent is an assistant professor of clinical pediatrics at UIC and assistant program director for the Pediatrics residency program. She graduated from medical school at Midwestern University in Glendale, Arizona. She completed her pediatrics residency at the Children's Hospital University of Illinois at Chicago (CHUI).